Letter W Crafts for Kindergarten
Some kids are more interested to hands-on and craft works more than the other more serious works. It is great to start and alternate the letters of the week lessons with some letter craft. For this purpose, we collected 20 easy and fun Letter W craft ideas. It will make you letter of the week perfect, won't it? Besides, we also have Letter W booklist and letter W lesson ideas. Enjoy your day with kids while they are learning!
Letter W Crafts
Related articles:
Kindergarten Letter Lesson Plans
Letter Crafts for Kindergarten
Letter of the Week Book Lists
How to Teach Reading
Reading Readiness
Reading Program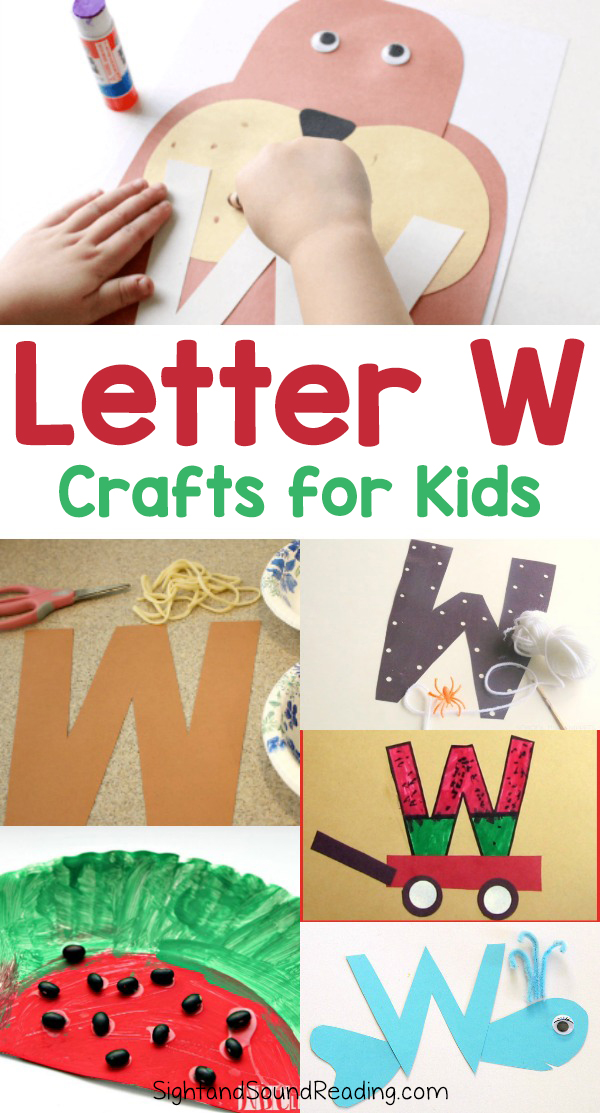 Here are a few of our favorite Letter W crafts. Enjoy!
W Is For Watermelon – ABC Creative Learning
W Is For Whale – Mommy Minutes
W Is For Wagon – Ramblings of a Crazy Woman
W is for Walrus – From ABCs to ACTs
Letter W is for Worms – My Oatmeal Kisses
Paper Plate Walrus Craft – My Mommy Style
W Is For Worn – Halfway Homeschooling
Letter W Weather Craft – Storytime Katie
W Is For Web – School Time Snippets
Painting The Letter W – Enchanted Mommy
How to Make a Letter W Sensory Bin – Life with Moore Babies
W is for Whale – Kids Activities Blog
Watermelon Letter W Craft – Simply Sprout
Letter W Is For Winter – No Time For Flashcards
W Is For Watermelon – Crystal & Co
Letter W Worm – Creative Preschool Resources
Letter W is for Windsock – East Coast Mommy
Letter W Walrus Crafts – Totally Tots