Letter V Crafts for Kindergarten
It is not always easy to find models for words started with the letter of the week. Using crafts is one way to introduce the alphabets. Kids will be relaxed and busy while they will learn how to recognize the sound and shape of the letters. Today we would like to share 20 fun and creative ideas of Letter V crafts for kids. Combining the crafts with Letter V booklist and Letter V Lesson Ideas will make your letter of the week more exciting. Have fun teaching and learning with students!
Letter V Crafts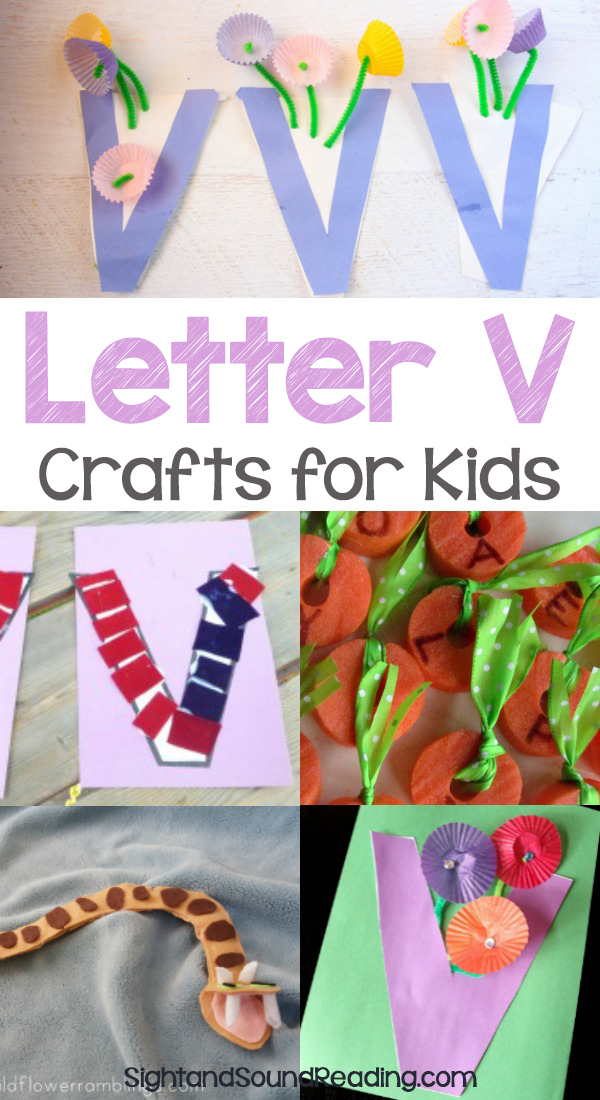 Here are a few of our favorite Letter A crafts. Enjoy!
V is for Vase – The Letters of Literacy
Letter V : Vase Craft – The Princess And The Tot
Letter V Craft Ideas – Preschool Playbook
V is for Velvet – A Mom with a Lesson Plan
V Is For Vine – Impress Your Kids
Letter V Vase Craft – All Kids Network
How to Make a Felt Viper – Wildflower Ramblings
Vulture Starts With The Letter V – Creative Cents
Alphabet Letter V Crafts – Ashley Ya Mara
V Is For Vase And Violin – Pocket Full Of Posies
V Is For Volcano – Diapers To Diplomas
V Is For Vase Handprint – It Happens In A Blink
V Is For Valentine – Easy Preschool Crafts
The Letter V is for Vase – School Time Snippets
Letter V Is For Vegetables – Totally Tots
Lowercase V is for Volcano- From ABC's To ACT's
V Is For Violets In A Vase – The Attached Mama
Letter V is for Vegetable Stamping – A Mom With A Lesson Plan
V Is For Village – Little Family Fun
Gardening: V is for Vegetables – No Time For Flash Cards
If you like these lessons, you will also love…
Kindergarten Letter Lesson Plans
Letter Crafts for Kindergarten
Letter of the Week Book Lists
How to Teach Reading
Reading Readiness
Reading Program