Letter T Crafts for Kindergarten
Turtle, turkey, triangle and tiger crafts will be fun ideas to get you and kids excited in doing Letter T of the week. Check out our cute, easy and fun Letter T craft ideas we collected for you. Kids in kindergarten level we love them so much. There are also Letter T book list and Letter T lesson ideas to get students more excited. I hope you can have great times with them in the Letter T of the week lessons. Let us know if you need help in how to teach reading. We are here to help.
Letter T Crafts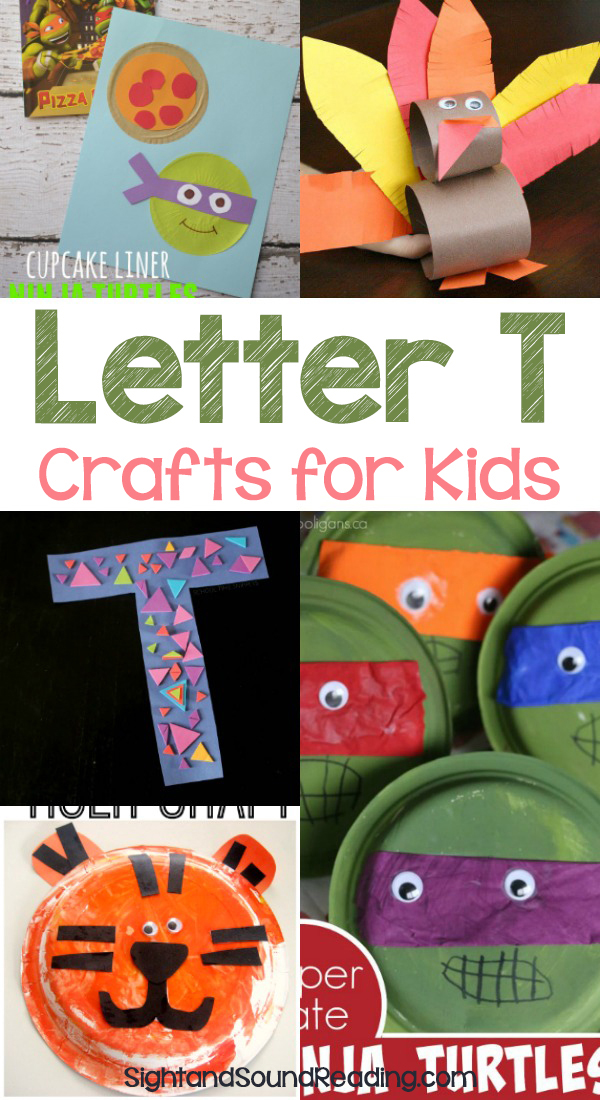 Here are a few of our favorite Letter T crafts. Enjoy!
T Is For Triangles – School Time Snippets
Letter T Tiger Craft – Mrs.Ricca's Kindergarten
Letter T: Tie Craft – Kristal Project
Letter Of The Week: Uppercase T – Crystal & Co
T Is For Ticket – Preschool Daze
Letter T Train Tracks Craft – Highland Heritage Homes
Letter T Turtle Plate Craft – Happy Hooligans
T Is For Tigers And Telephones – Proverbs 31 Woman
T is for Train – The Little Legers
Paper Roll Thanksgiving Turkey – Fantastic Fun and Learning
Letter T Is For Turtle – Blessings Overflowing
Alphabet Crafts: Letter T is for Train – East Coast Mommy
Tiger Craft – No Time For Flashcards
Letter T Is For Trees – Counting Coconuts
Tire Tacks Letter T Craft – The Unlikely Homeschool
T Is For Taxi – The Measured Mom
T Is For Teeth – Kindergarten and Mooneyisms
If you like these lessons, you will also love…
Kindergarten Letter Lesson Plans
Letter Crafts for Kindergarten
Letter of the Week Book Lists
How to Teach Reading
Reading Readiness
Reading Program