Letter R Crafts for Kindergarten
Most students in kindergarten levels will love doing hands-on activities better than reading and writing. However, they willl still need to learn reading and writing letters. Thus, it is great to combine the craft activities to letter of the week lessons. For this purpose, we collected 20 fun and easy Letter R crafts for kindergarten students. We also have Letter R book list and Letter R lesson ideas to add into your letter of the week. I hope you have a great fun with students and enjoy the lessons!
Letter R Crafts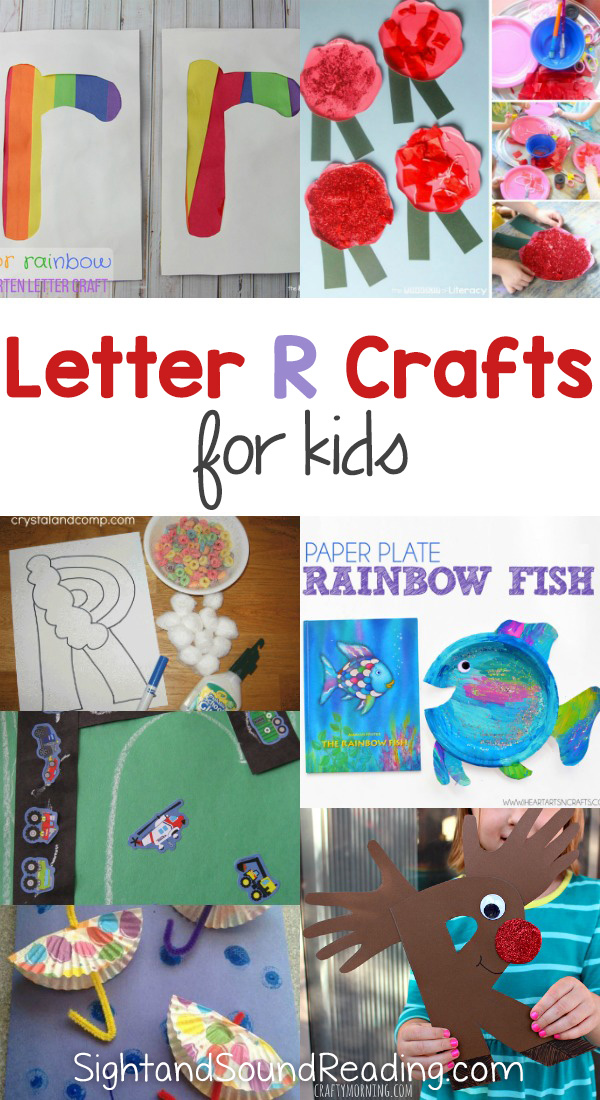 Berenstains' B Book
is sort of a silly book. I think ever single word in the book starts with the letter R. Big Brown Bear bikes with blue bull and a beautiful baboon, blowing bubbles…. There are definitely a lot of R words in the book, and in the very least it makes kids giggle. If you are looking for other letter R activities to do, I have an entire pinterest board you can surf for ideas! (I have a board for every letter of the alphabet too!)
Here are a few of our favorite Letter R crafts. Enjoy!
R is for Rainbow Fish Plate Craft – I Heart Crafty Things
R Is For Road: Letter Of The Week – Proverbs 31 Woman
R Is For Rainbow – Mamas Like Me
R is for Rhode Island Red – Stir the Wonder
Letter R is for Rainbow- Crystal & Co
R Is For Rain-cloud – The Hawkins Family
Letter R For Roosters – Fun Hand Print Art
R Is For Rainy Day – Hands On As We Grow
R Is For Rabbit – Mrs. Ricca's Kindergarten
Letter R Craft : R Is For Rainbow – The Letters Of Literacy
Craft Sticks Rainbow And Rain Clouds – The Resourceful Mama
R is for Ribbon Painting – No Time For Flashcards
R is for Rose – The Letters of Literacy
R Is For Reindeer – Crafty Morning
R Is For Handprint Rainbow Fish – No Bohns About It
R Is For Rice – Teach Preschool
R is for Road – No Time For Flashcards
If you like these lessons, you will also love…
Kindergarten Letter Lesson Plans
Letter Crafts for Kindergarten
Letter of the Week Book Lists
How to Teach Reading
Reading Readiness
Reading Program