Snakes aren't cuddly creatures, but they are still fascinating for most kids. A lot of kids have a sort of love/hate relationship with snakes, as they can be both fun and dangerous. When studying the letter S, the snake is the perfect creature to illustrate how the letter sounds, as you have to make such a dramatic S sound when saying the word snake. Snakes also say "ssss" which makes them even more fun to learn about along with the letter S. This craft is not only a fun way to learn the letter S, but it also builds fine motor skills for little ones at the same time, which will make learning to read easier later on.
&

Letter S Craft: Snake Craft for Kids
What you'll need to make the S is for snake craft for each child:
1 green pipe cleaner
1 red bead
2 googly eyes
12 green pony beads
Glue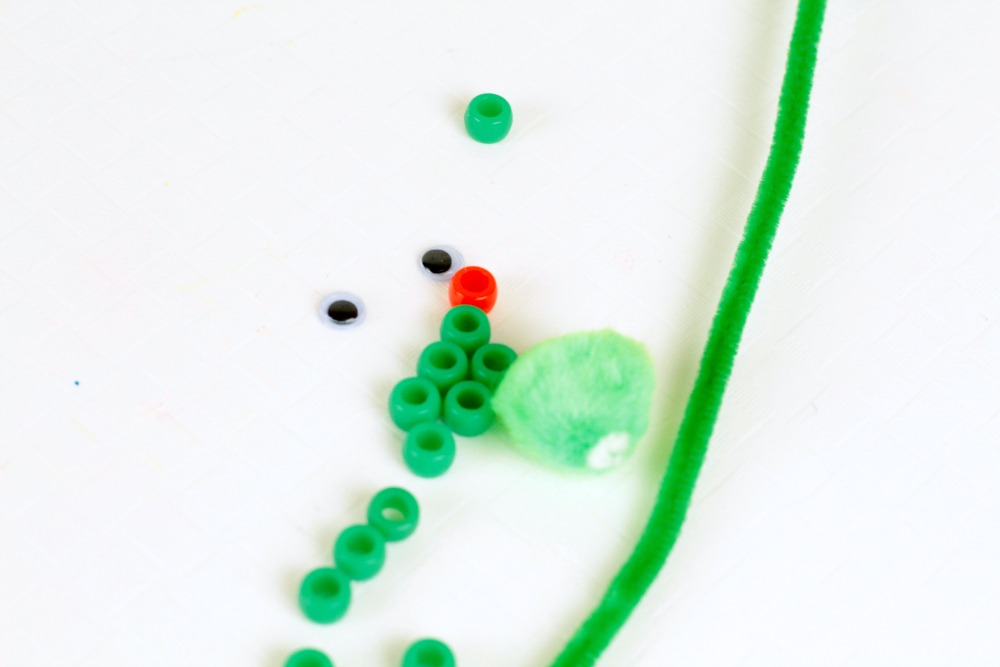 S is for Snake Craft Directions
This craft is super easy to make and requires no advanced prep. As a bonus, kids are also practicing fine motor skills!
Take one bead and bend the pipe cleaner around it, hiding the end. This will keep the beads from falling off and keep the kids from poking themselves on the wire end.
String the other beads onto the pipe cleaner, leaving just a bit of space between them so the snake can bend.
You can let the kids stack more than 12 beads for their snakes, but I found that 12 was enough to look like a snake without using too many beads.

Glue the pom pom to the end of the snake. Glue the googly eyes and red bead to the snake's head to complete it.
Shape the snakes' bodies into the letter S shape as a reminder for what letter the snake stands for.