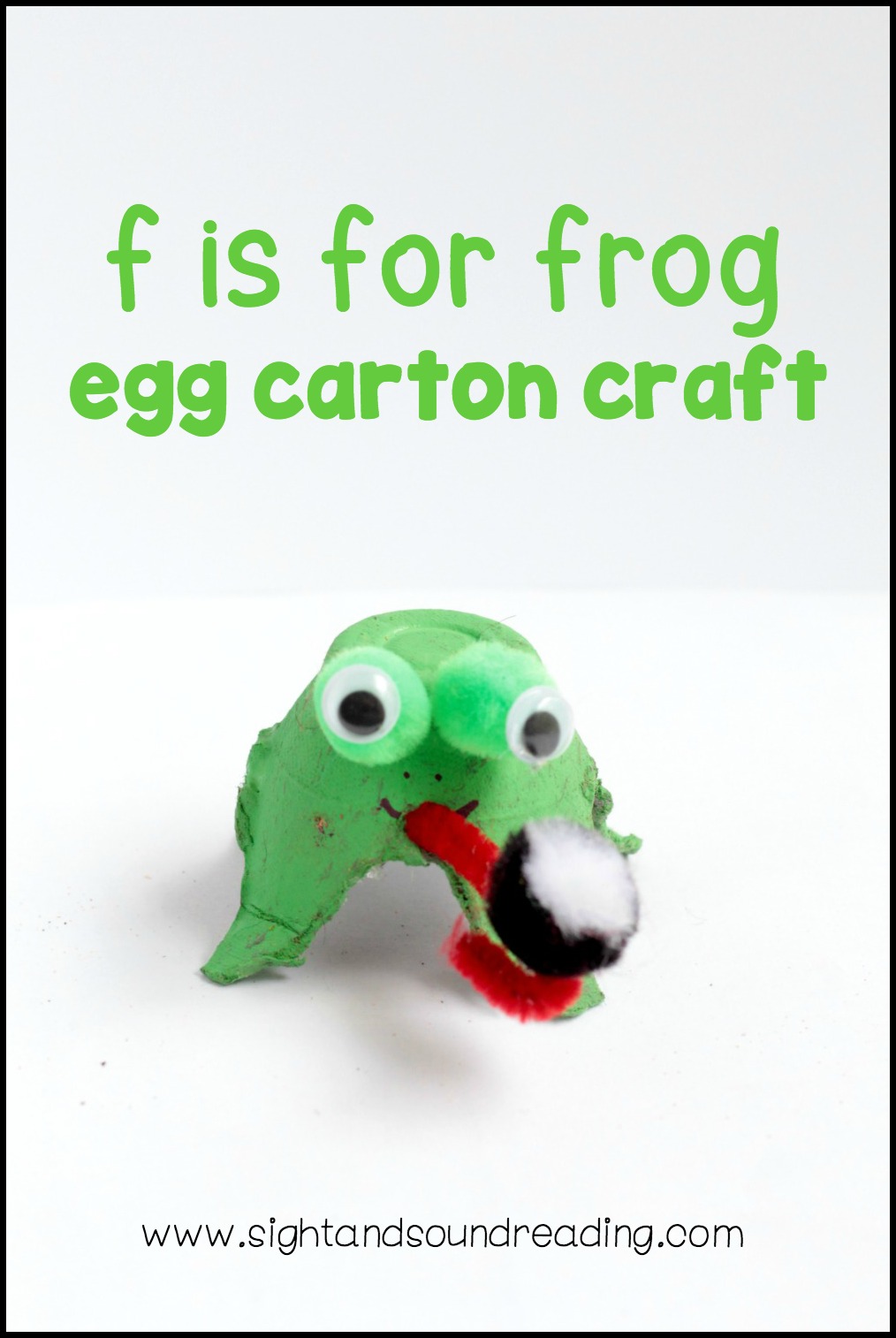 Letter F Craft: Frog Egg Carton Craft
What you'll need to make the F is for frog craft for each child:
1 egg cup
Green paint
2 googly eyes
1 red pipe cleaner
2 green pom poms
1 black pom pom
Glue stick
Paintbrush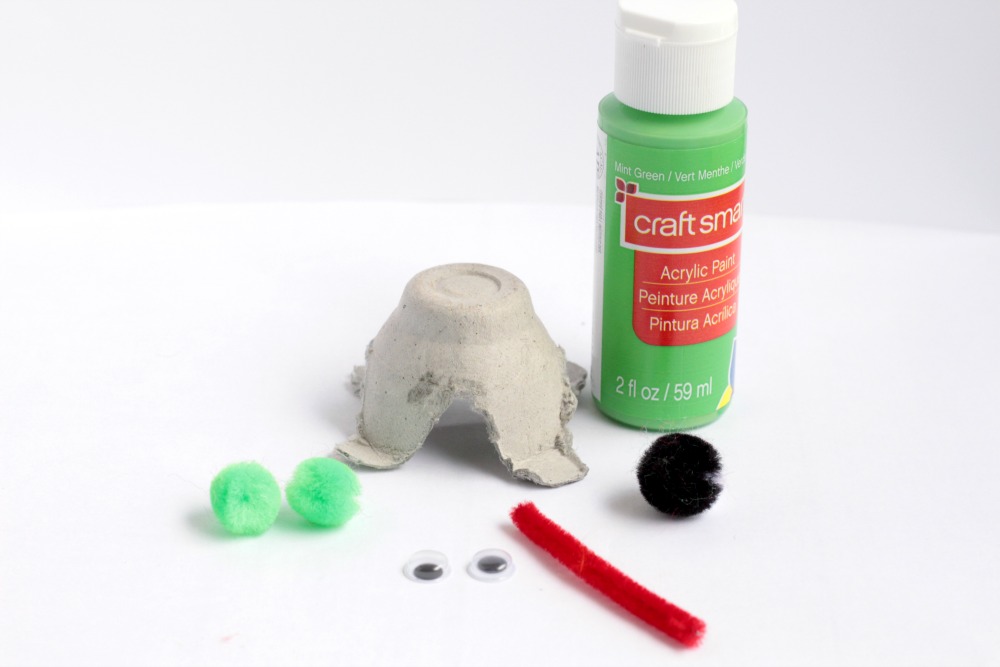 F is for Frog Egg Carton Craft Directions
In advance, cut out the egg cups. Each cup needs four little feet which are provided by the barriers that separate each egg cup.
Let the kids paint the cups green, or they can color them with markers or crayons.

Glue two green pom poms to the front of the frog. Glue two googly eyes to the pom poms.
Glue a section of the pipe cleaner to the frog's face for a tongue. Glue a little black pom pom to the tongue to represent a fly.
Draw a happy face on the frog.

Kids will love pretending that their frogs are "catching" the fly.
Talk about how frogs always hang out where there are lots of bugs because frogs eat bugs and help prevent bugs from taking over the world. Kids will be happy to know that frogs eat mosquitoes and flies, which are among some of the most annoying insects in the world.