Letter C Crafts for Kindergarten
There are a lot of ideas for letter words, but it is not always easy for you to figure out the letter C crafts that will be helpful for the kindergarten children to learn more in a fun way. Here are over 20 easy, fun, and creative craft ideas to start with the hands-on learning in the letter C of the week. Don't forget to pop up in our Letter C book list and letter C lesson ideas so you can get more inspiration to teach children with this lesson. Don't be hesitated to let us know if you need help with teaching reading to children.
Related articles:
Kindergarten Letter Lesson Plans
Letter Crafts for Kindergarten
Letter of the Week Book Lists
How to Teach Reading
Reading Readiness
Reading Program
Letter C Crafts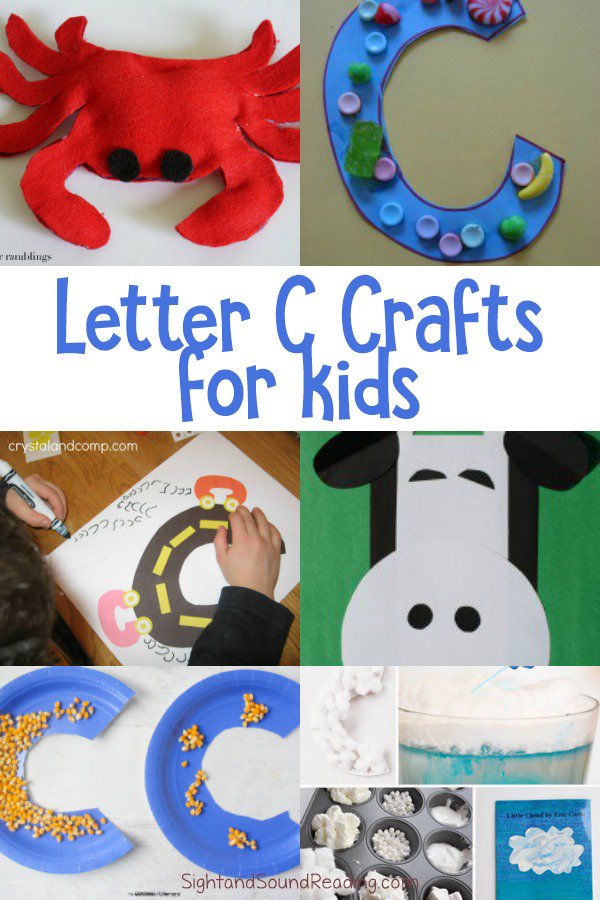 Here are a few of our favorite Letter C crafts.  Enjoy!
Letter C Craft: C Is For Corn – The Letters Of Literacy
Letter C is for Cookie – No Time for Flashcards
C is for Cupcake for Kids – Toddler Approved
Letter C Craft: Cat – My Teaching Station
C is for Caterpillar – Playdough to Plato
C Is For Caterpillar Craft – The Simple Parent
C is for Car Craft – Tip Junkie
Letter Of The Week: C Is For Car – Crystal & Co.
C Is For Cupcake Craft – Preschool Crafts
C is for Caterpillar – Enchanted Mommy
Letter C is for Cat plus Free Template – Miss Maren's Monkeys Preschool
DIY Felt Crab: ABC Felt Animals – Wildflower Cravings
Alphabet Exploration: C Is For Cloud – Discover Explore Learn
Letter C Craft: Crazy Car Crash – KidZActivities
Letter Of the Week C: Candy – No Time For Flash Cards
Letter C: Carrots – Blessings Overflowing
C Is For Clumsy Crab – Totally Tots
C is for Cow: Shapes Craft – Fantastic Fun and Learning
Alphabet Craft: C Is For Caterpillar – The Inspired Home
Letter C Is For Cow Coloring Page – Super Coloring
Letter Of The Week: C Is For Cloud – A Little Pinch Of Perfect