Letter B Craft: Bat Cardboard Tube

What you'll need to make the B is for Bat Cardboard Tube Craft for each child:< ul>
1 sheet of black construction paper
1 sheet of white paper
2 googly eyes
1 brad
Scissors
Glue stick
1 cardboard tube (a toilet paper roll works great for this, or you can cut a paper towel roll into thirds)
B is for Bat Cardboard Tube Craft Directions
Cut a piece of black paper to cover the entire cardboard tube. Glue the paper to the cardboard roll.
Cut a fang shape from the white paper. Cut out two bat wings from the black paper.
Glue the eyes and fangs to the bat's face.
Stick a brad through the two wings and the back of the bat. Open the brad so that the wings can move up and down freely.

Now your bat can fly away and catch letter B's to eat!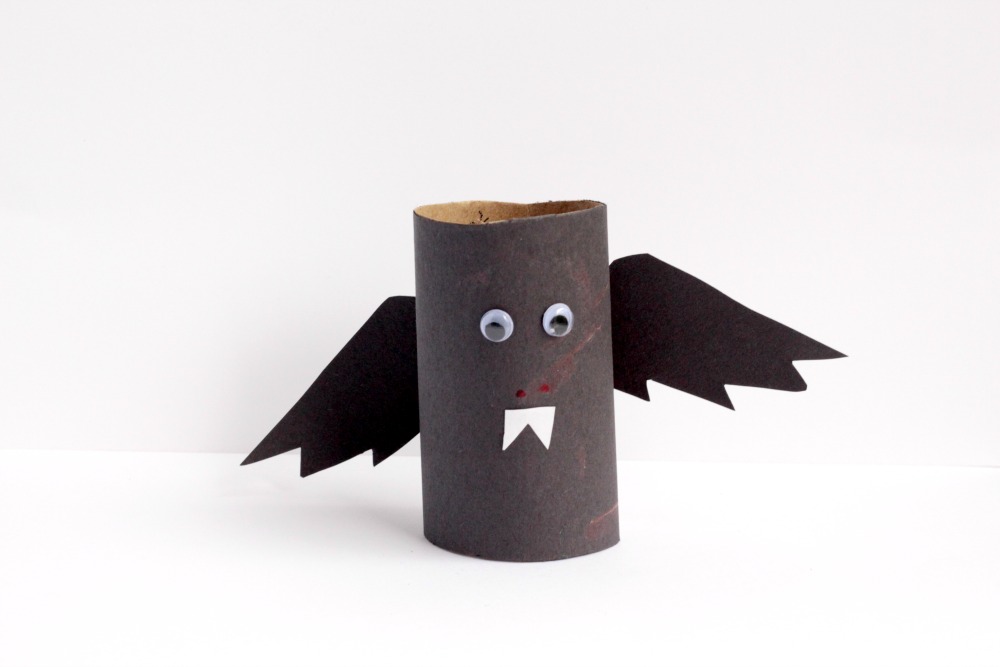 Little ones will love playing with their new bat crafts, which will help them remember the sound that B makes. If you want to take this farther, have the kids cover the bat in uppercase and lowercase B's. This will give them writing practice along with their craft project. Writing letters is still fun when a craft is involved!
If you like this post, you will also like