Letter A Craft Clothespin Alligator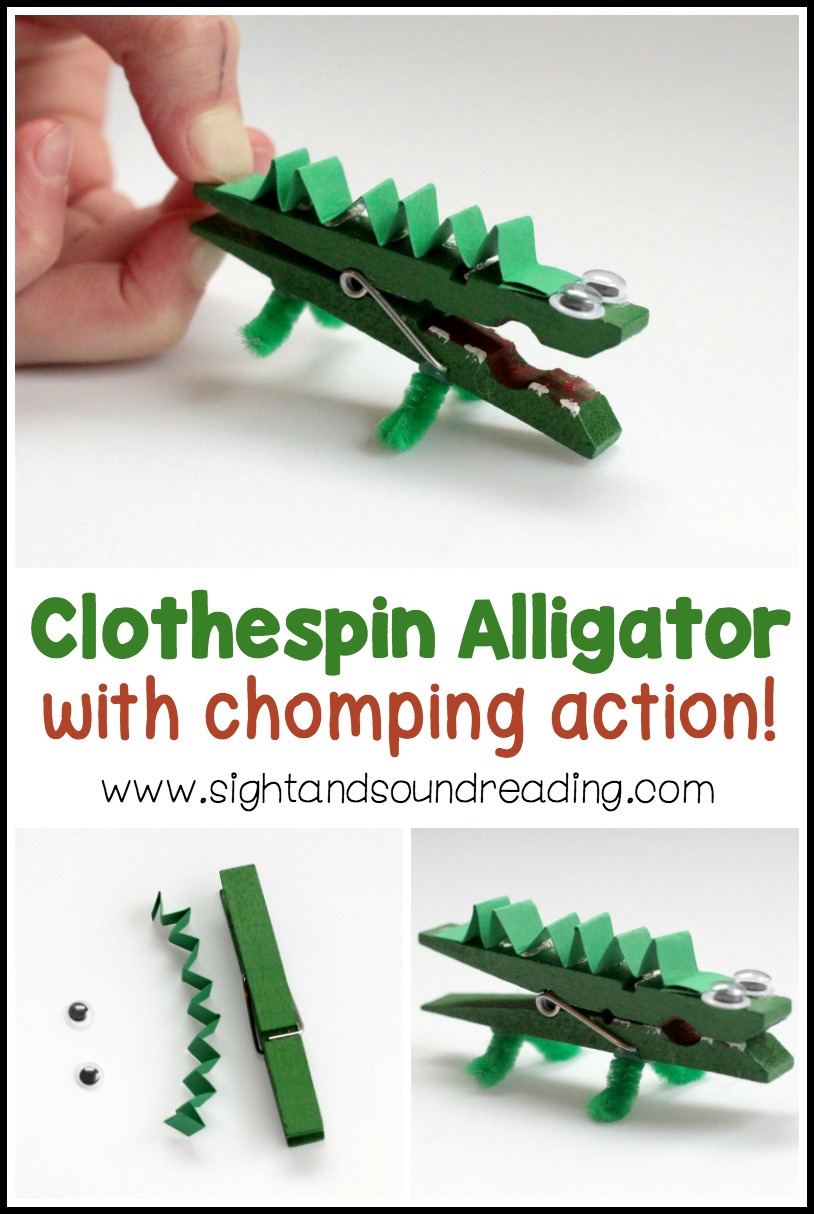 Chomping Clothespin Alligator Craft
What you'll need to make clothespin alligators:
Clothespins (1 for each child. Use green to make things even easier)
Washable craft paint in white and red
Googly eyes
Green chenille stems
Scissors
School glue
Green paper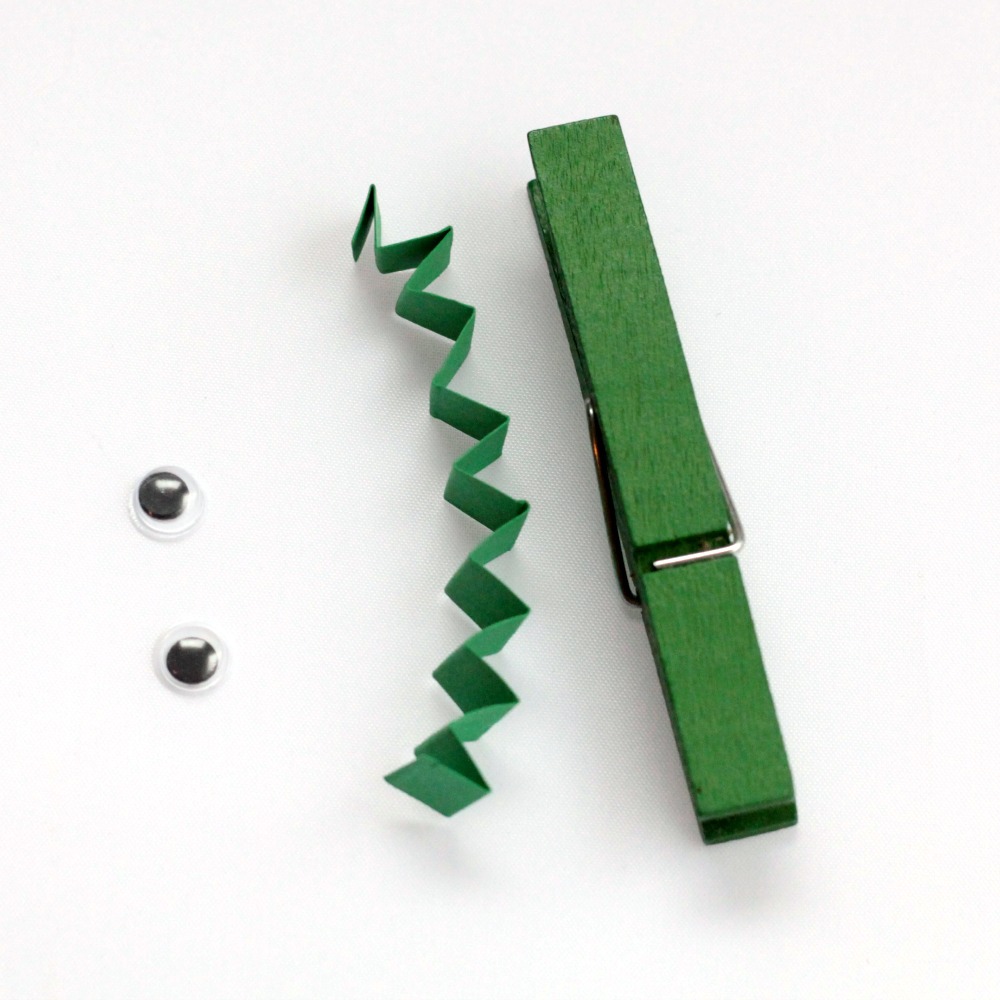 Clothespin Alligator Craft Directions
Before starting this craft with kids, cut two pieces of chenille stems to a length of 2 inches each. These will become the legs of the alligator.
Cut a strip of green paper as wide as the clothespin and about 1 1/2 times as long. You'll need a set of legs, eyes, and strip of paper for each alligator.

Paint the inside of the clothespin red where it connects when closed. When the red dries, add white dots to make teeth. When the paint is dry, the craft is ready for the kids.
Show the children how to make an accordion fold with the strip of paper. The folded paper will become the alligator's back. Glue the paper to the top of the clothespin, leaving enough room for googly eyes.
Glue the two legs to the bottom of the clothespin and bend out to make legs.
Glue two google eyes to the top of the clothespin near the mouth.

When the glue dries, the alligator is ready to chomp! Squeeze the tail to make the alligator's mouth open. The alligator can open its mouth wide to show off its pearly white teeth!