Letter G Crafts for Kindergarten
Doing letter G crafts will be a great activity to add in you letter G of the week lessons. The lessons will be more fun and engaging for the kindergarten children. With the crafts, children should enjoy the lessons better. With these almost 20 letter G craft ideas, I am sure you will have enough choices to pick. At the same time, you can access our letter G book list to pick some books to read to children. There are also some letter G lesson ideas to give you more inspiration.
Related articles
Kindergarten Letter Lesson Plans
Letter Crafts for Kindergarten
Letter of the Week Book Lists
How to Teach Reading
Reading Readiness
Reading Program
Letter G Crafts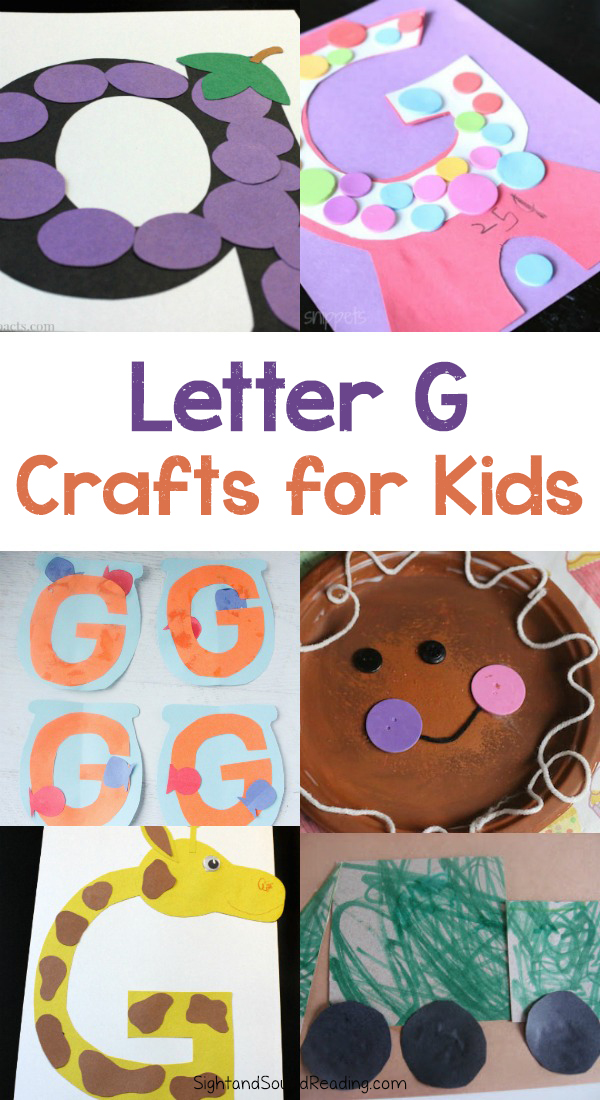 Here are a few of our favorite Letter G crafts.  Enjoy!
Letter G Craft: Cardboard Tube Giraffe – Mrs. Karle's Sight and Sound Reading
G is for Gumball Machine Alphabet Craft – Schooltime Snippets
A Crown Of Grass For The Letter G – Creative Connections For Kids
Gingerbread Man – Happy Hooligans
Making G's Out Of G's – Meaningful Mamas
Look Like A Gorilla Mask – Kool Kids Crafts
Uppercase Letter G is for Giraffe – From ABC's To ACT's
Paper Plate Green Garden – Happy Hooligans
Guitars Start With The Letter G – The Teaching Zoo
G Is For Multimedia Giraffes – The Measured Mom
Footprint Grasshopper – The Pinterested Parent
Letter G Sensory Table – Playing House
Letter G Garbage Truck Day Activity – No Time For Flashcards
Ghost Starts with G – Pink Peppermint Paper
Letter G Billy Goat Masks – Education. com
G is for Goldfish – The Letters of Literacy
Globes Start With G -Lake-shore
G Is For Garden Crafts – Motherhood On A Dime
Lowercase Letter G: G is for Grapes – From ABCs to ACTs
Letter Of The Week Gg – Rockabye Butterfly
G Is For Goose – Florenteeny Academy