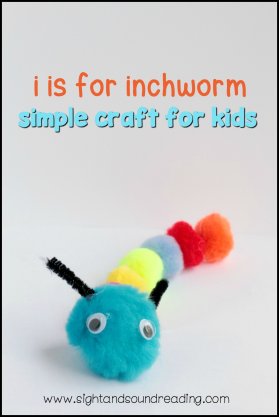 Short Letter I craft: Inchworm Pom Pom
What you'll need to make the I is for inchworm pom pom craft for each child:
1 large pom pom
1 black pipe cleaner
2 googly eyes
Fast-drying glue (like tacky glue)
Scissors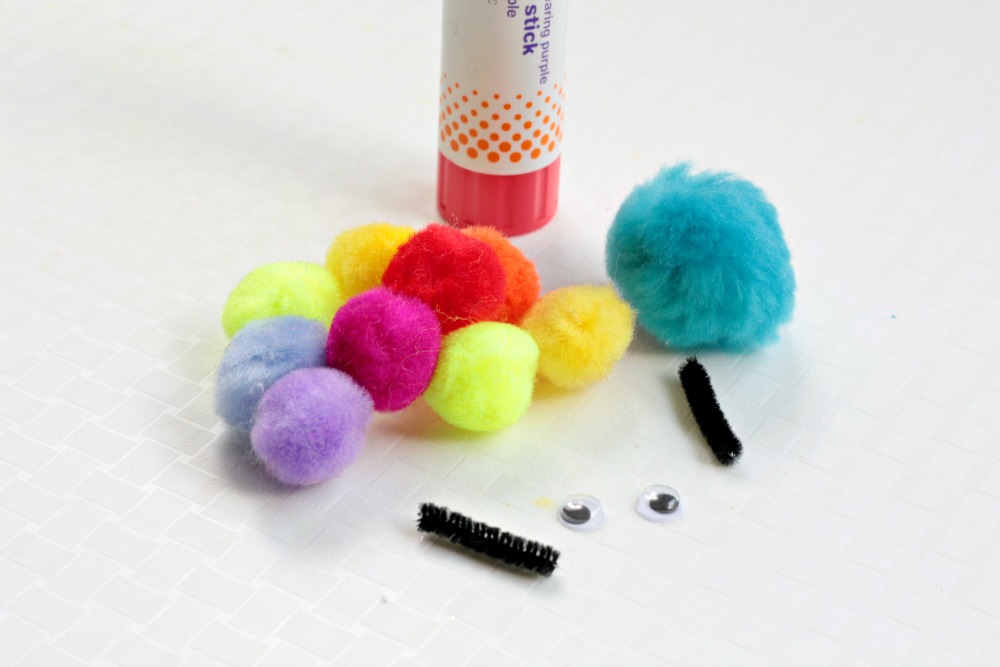 Short Letter I craft: Inchworm Pom Pom Craft Directions
This craft is so easy, and so much fun for little ones to do on their own. Use a fast-drying glue like tacky glue to prevent frustration as the inchworm is drying. When the inchworm is completely dry, kids will have their very own little inchworm pet to play with!
Give each child a big pom pom and about six little ones. Show the kids how to glue the pom poms together to make the inchworm's body.
Glue googly eyes and antenna to the inchworm's face.

Wait for the glue to dry before allowing kids to play with the inchworm. They might need to dry for several hours before the worms are ready to play with.
While the kids are making their inchworms, talk about the letter I and what sound it makes in the word "inchworm." Challenge the kids to think of other words that start with I as well. What words that start with I are in the classroom?