&

Letter G Craft – Cardboard Tube Giraffe Craft
What you'll need to make the letter G craft for giraffe cardboard tube craft for each child:
1 cardboard tube
Scissors
Yellow paint
Brown paint
Brown pipe cleaner
Glue
2 googly eyes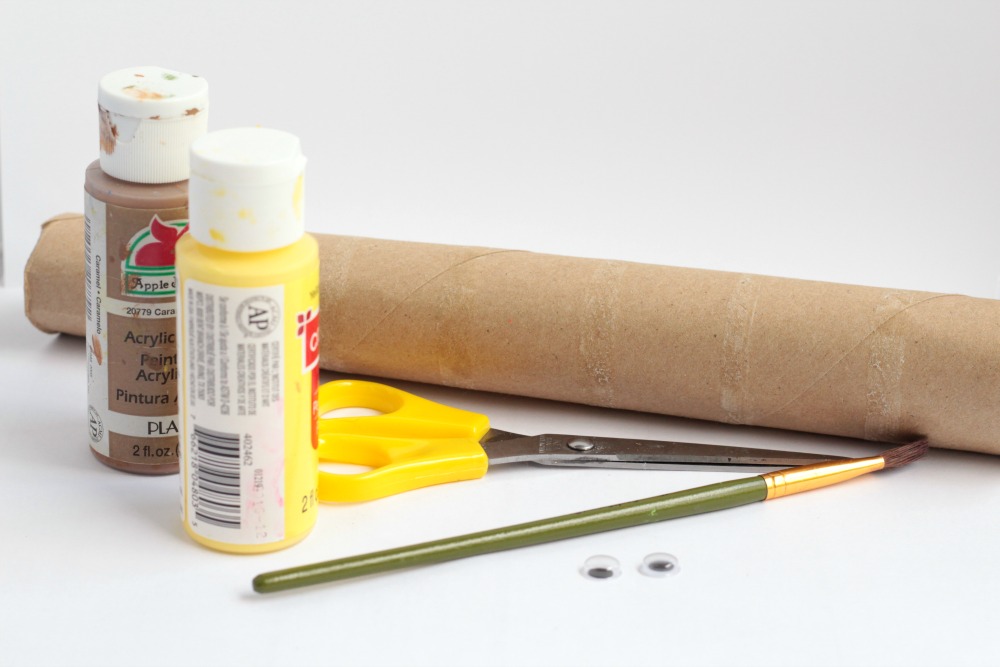 Soft G Giraffe Cardboard Tube Craft Directions
Little ones won't be able to cut the giraffe shape out of the cardboard tube, so you'll need to do this part in advance. Draw the outline of a giraffe onto the cardboard tube and cut it out. If you do it correctly, you can simply carve out the giraffe from the tube in one whole piece. You might need to make a few adjustments on leg width and height.
Once the giraffe is cut out, it's ready for kid decorating.
Let the kids paint or color the giraffe yellow with brown spots.

Glue on two googly eyes, two horns from pipe cleaners, and a tail from pipe cleaners.
Draw on a little face and nose.
Kids will love playing with their new giraffe pets, and it will be fun to see a fleet of giraffes in the classroom. Talk about how sometimes the letter G makes a softer sound, just like in the word giraffe.