Letter C Craft – Styrofoam Cup Cat
What you'll need to make the C is for cat craft for each child:
1 styrofoam cup
1 sheet of white paper
1 sheet of pink paper
Scissors
Glue stick
2 googly eyes
1 pink marker
1 black pipe cleaner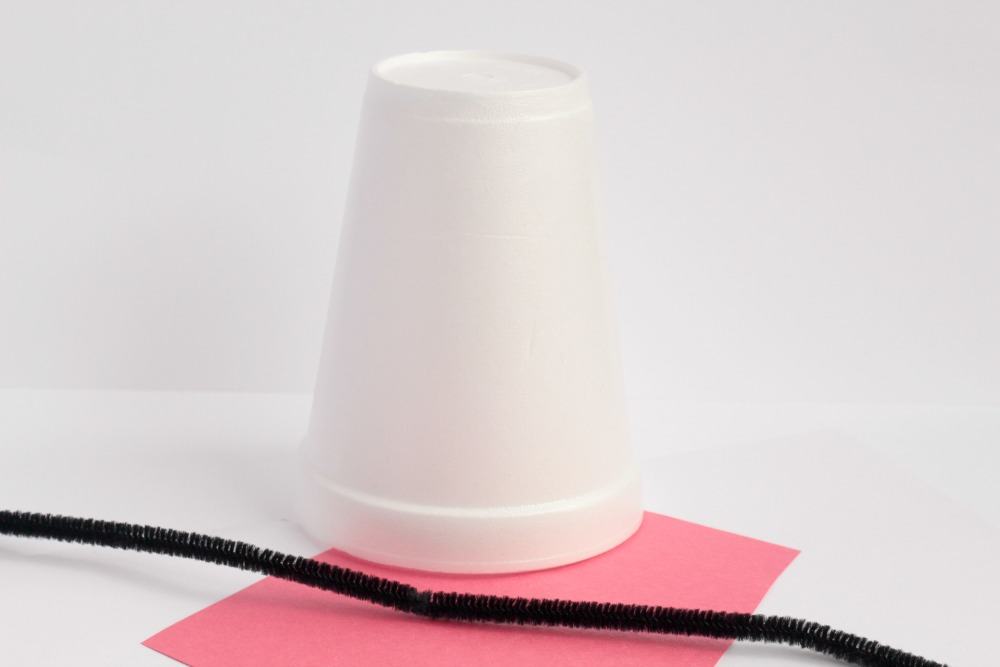 C is for Cat Styrofoam Cup Craft Directions
Cut out two triangles from white paper to make the cat's ears. Cut out two smaller pink triangles to go inside the white triangles. Glue the two triangles together.
Cut a black pipe cleaner in half. Twist one half into a tail shape. Cut the other half in half again. Twist these pipe cleaners together to make whiskers.
Glue the googly eyes to the front of the cup upside down. Draw a cat's nose and mouth under the eyes with the marker.
Glue the whiskers above the nose.
Glue the black tail to the back of the cat.
Glue the ears to the top of the styrofoam cup to complete the cat.

Let the cat dry before allowing the kids to take them home.
If they like, kids can also color the white cup with markers to give their cats more personality.
Show the kids pictures of patterns commonly seen on cats and let them pick which pattern they would like to add to their cups