Letter A Paper Plate Alligator
&
Letter A Craft:  A is for Alligator Paper Plate Craft
What you'll need to make the A is for alligator craft for each child:
2 paper plates
1 red sheet of construction paper
Green crayon
2 black pom poms
2 googly eyes
Glue stick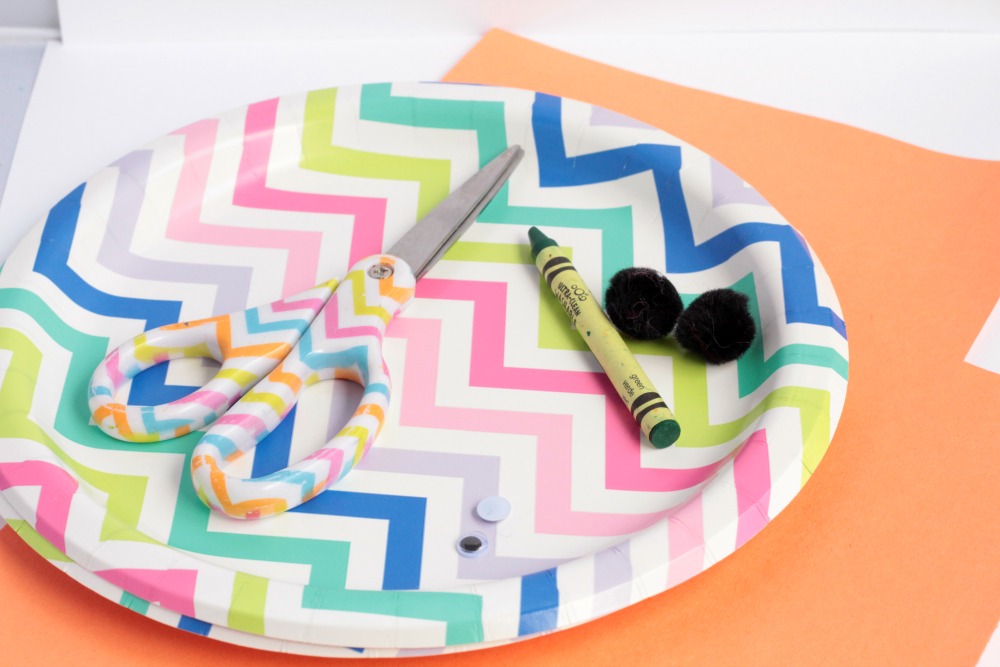 Letter A Craft Directions
Before starting the project with the kids, cut out the alligator shape. You will do this by cutting a triangle out from the paper plates. Sandwich the paper plates together as if you're making a tambourine. Draw a triangle from the edge of the plate to the center and cut it out. You'll be left with what looks like an open alligator mouth.

Cut out some letters from construction paper, or you can use magnetic or felt letters if you have them. Ideally, you will want to give every child at least one uppercase and one lowercase A.

When the kids are ready to craft, give them the two sides of the alligator mouth.
Show them how to glue red paper to the inside of the plates to make the mouth.
Glue the two sides of the alligator mouth together. Glue on two pom poms and two eyes.
Color the alligator green.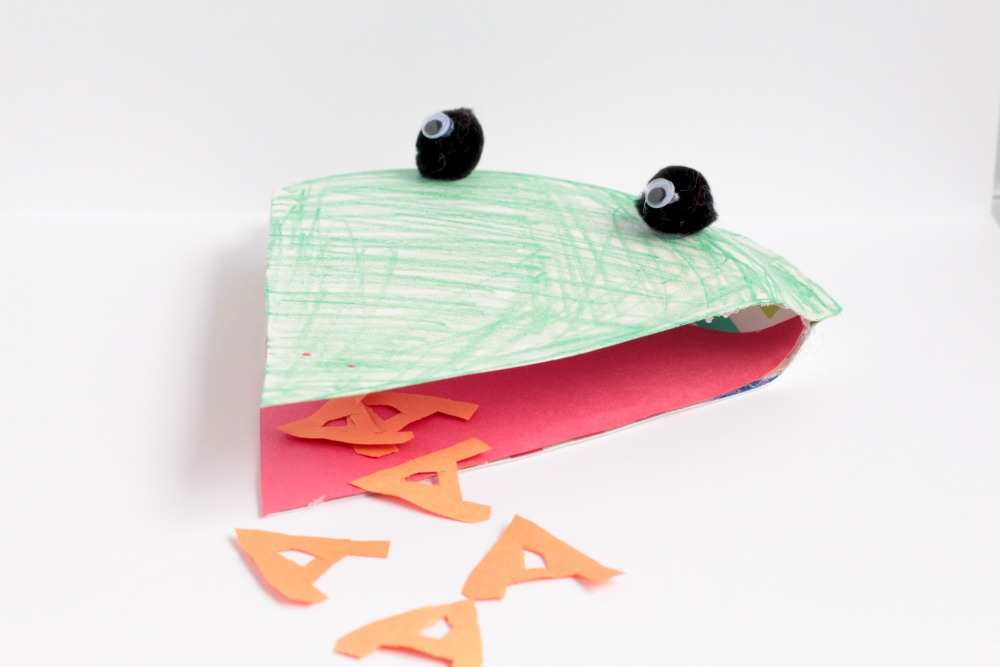 The alligator is ready to eat some letters! Remind the kids that the alligators only want to eat A's. They don't want to eat any other letters